21st February, 2011
It's that time of year when my sympathies for government are at their lowest ebb – and therefore a perfect time to tell them how much I hate giving them half of what I earn in taxes. Twice a year, less than 8% of the country's population fork out Provisional taxes that amount to between 35-40% of their earnings. These are the people, along with business taxes and import duties, that keep the economy going and pay for government. In point of fact, if this is YOU I'm talking about, you work 4 to 5 months a year for government.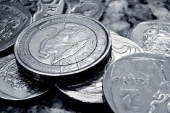 I had long ago abandoned the idea that I would personally see any return on this investment (In fact I have to pay for all the services that other people expect from government out of what remains to me after tax – because the state of public health, education, transport and services are so poor that I won't use them, and because I choose this. The latter is my own decision and I accept the cost. The tax part is not). What I mean is that over and above this tax burden, I pay municipal charges for water and electricity, run and maintain my own vehicle, look out for my own retirement and employ a few people. I even find myself giving alms to the poor on rare occasions. I heard a few weeks ago that I will now also be required to pay heavy tolls for the use of public freeways in Gauteng. My point is this: I don't mind any of that. I accept it. I have a good life and I work hard and I must shoulder some of the burden of our unequal society. I am happy to do so. My gripe is that which happens to my money after I have handed it over to SARS:
I was pleased to hear the President pledge much in the way of improvement and service delivery during his State of the Nation Speech. I think he means it. I know he also means to make his son a billionaire from lush state railway project tenders and to continue to fund the despicable National Youth Development Agency (they of the R100-million drunken orgy against Imperialism), inter-alia. This is, to say the least, an insult to the 4.5 months you and I work to fund this government. You see, politicians don't make money, they take it from people who make money. Politicians never have worked, and if they have, they have usually done so badly or by way of connections. The word "productive" seldom fits their description. If a politician wants something, he either takes it or makes laws that make it OK for him to take it. The rest of us know that the only way to get something you want is to work for it. Politicians, much like religious leaders, promise things. They are not paid cash on delivery, so delivery is optional to them.
I see so much stagnant, indecisive, paralysed administration. The Minister of Finance may apportion vast sums of tax money to various departments but it is either misspent, unspent, embezzled or misdirected. My great concern is that our tax base is shrinking. Less and less people are able to make ends meet, let alone build wealth, employ people and move the economy forward. The chief engine for the economy is now government (ie: your tax money), and this is already strained to capacity. The next move, no doubt, will be an increase in taxes (not just the actual tax rate, but all the incidentals you already pay – fuel levies, import duties, capital gains taxes, toll roads). Since the politicians don't know how to make money, they will just squeeze you tighter and try to extract more from you. The problem for them, is that you are the source. Once you've decided that it no longer benefit you to be squeezed, you will seek other opportunities, you'll open up businesses elsewhere, go elsewhere, hide your money and pay cunning men to get it back from government. Then their whole parasitic system will fall apart.
So my request to our extortive government at budget-time is: Please spend this money wisely. Make the country work. Look after the poor, but don't frustrate the people who make the money. Provide services, enforce our rights. That is all. We don't want to have to keep checking that your hands aren't in the till. If you do this, I will write out a check every six months and feel that I am a philanthropist, rather than that I have been strong-armed into compliance by crooks.
And you, hardworking compatriot, you are the source. You keep the wheels turning. It is easy for someone to take someone else's money and spend it. The people who make money are the only ones that can take us forward. Woe betide the politician who thinks he can make money flow uphill.
G