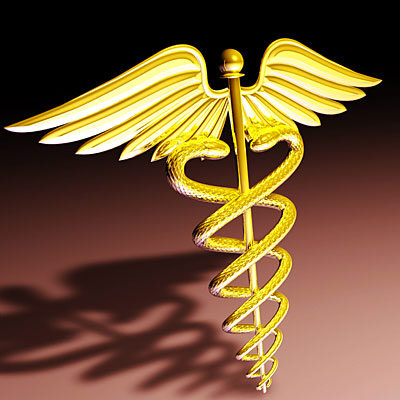 I was tempted to give him the nasty epithet Moron Motsoaledi, but at a
second thought believed it rude, unnecessary and precocious. I like our
Minister of Health, and I think he's an honourable chap who really is trying
to get us all fit and healthy. I think he is very genuinely motivated to do
all the things he says he wants to do, and I really hope he succeeds. He
runs a massive department, creaking under the weight of high mortality
rates, terrible waste, staffing problems, basic hygiene issues,
out-of-control unionised nurses, demanding citizens demanding that
government take responsibility for their health and the inheritance of
Manto Tshabalala-Msimang. I wouldn't want his job for all the world.
Over in America, the first to call itself a first-world country, President
Barack Obama is trying his best to make affordable healthcare available to
all Americans. The amount of resistance he has encountered has been
unfathomable. The poor man has been called a socialist for trying to cut out
the middle-men in the burgeoning American health system, already so fraught
with pharmaceutical lobby money, insurance meddling and corrupt doctors,
hospitals and quacks of every kind.
In short, Obamacare will not succeed – it has already been watered down from
the original idea to the degree where very little benefit will be felt by
the citizen. There is no way that anyone will pay for anyone else to get
better. They just won't – even if all the Republicans suddenly dropped dead
he'd never get his 'single-payer' system adopted. So the most powerful
leader in the world can't get real change to occur in healthcare, in a
country that can afford it far better than we can.
Why am I telling you this? Because Aaron Motsoaledi and the ANC want to
start rigging up something called the NHI – National Health Insurance. To
quote the Minister: "The rich must pay for the poor; the young must pay for
the old; and the healthy must pay for the sick.". Unlike the unfair
opprobrium Obama seems to have roused in the USA, Aaron really is suggesting
an uncompromising form of healthcare socialism – one which is pie in the sky
and completely unsustainable.
The costs of healthcare are astronomical – and increase with time and age –
just ask anyone who DOES pay their own medical aid (and that usually doesn't
cover everything). People who don't pay their own medical costs (or can't
afford to) place an incredible strain on the fiscus by obtaining medical
advice, procedures, medicines and treatments that cost thousands of rands at
least and millions at most. Consider just the number of people who obtain
free Anti-retroviral medication from clinics across South Africa – it's
already costing R11-billion rand at the last count. Who pays for this?
Probably the same people who will be leaned upon again to make contributions
to the NHI. Certainly it won't be those who use the drugs. An upside down
pyramid cannot stand on it's tip – it falls over. You cannot support the
great mass of poor and unhealthy people with the money of the few healthy
people scraping together enough to make it through the month. Remember,
we're not talking about Patrice Motsepe or Cyril Ramaphosa here, we're
talking about the same people who find themselves paying income tax,
increased Eskom tariffs, top-up tax, corporate tax, municipal rates and
taxes, increased fuel levies, new toll fees on the highways and other
nefarious and insidious stealth taxes. They simply can't be squeezed much
more than they already are. There isn't any more money.
So Aaron, we know you mean well, but really – someone's health is the one
thing we can't give them for free – in fact I know a guy who responds to
"how are you?" with "I've got my health!". He knows how lucky he is. The
fact is that we all succumb to some frailty in our mammalian organs at some
point, and some people die because they can't afford treatment or cure. That
is absolutely awful, but it's also almost entirely unavoidable.
Healing comes at a price – and you can't afford it. So like the kid who begs
his mommy for an expensive toy and is found crying upon exiting the shop, we
will shed tears, but cannot fantasise about an alternative until we grow our
economy, find people jobs and allow them to take financial responsibility
for their own health. It cannot be the responsibility of the state,
employers, friends or even family in some cases to provide what they just
cannot afford. You will cross a dangerous threshold if you implement yet
another tax, one that could bring the whole productive system to a crashing
halt. When productive people give more money to the state than they get to
keep, or than is worthwhile, they take their productivity elsewhere – and
who will feed the system then?
All of that aside, the Health Department is run very badly, the state of
government hospitals is lamentable. The amount of wasteful and errant
expenditure is embarrassing – and even worse is the vast sum that provincial
health departments DON'T spend. Until you fix the already broken system, you
have a cheek to ask for more money, and little chance of getting it.