Now since the Springboks were beaten by Bryce Lawrence and a few Australians, and sent home with their ugly caps in hand, we haven't had much to cheer about. Just a day before that happened, Bafana Bafana failed to qualify for the African Cup of Nations – or we didn't, then we did, then we didn't. Basically, it was an almightily shit week for South African sport.
Perhaps, like me, you'r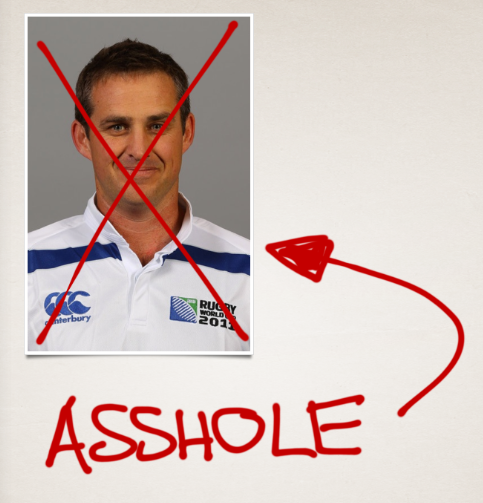 e an optimist and you'd like to feel better ahead of the weekend? I have drafted a short list of some things we should be grateful for this coming week:
1. Be grateful Julius Malema has been so quiet, and so sick with flu in hospital. Of course we wish no-one ill, and our thoughts and prayers are with the virus and his family at this difficult time.
2. Be grateful that you're not Dr. Conrad Murray. It's not looking good for Michael Jackson's Propofol-pusher. He's looking guilty as sin. This nasty example of black-on-black violence is only exacerbated by the grisly autopsy photos and a tape of MJ slurring like he's barely conscious, which of course he was. By the way, the slurring, incoherent tape of Jackson will be released by the Jackson family as a single early next week. Apparently the slurring was so bad that Courtney Love had to be called in to translate.
3. Be grateful you didn't invite the Dalai Lama to your house for the weekend. You'd have catered for him and his entourage and now all that food would spoil.
4. Be grateful you're not living in Greece. Apparently they're asking, like a street beggar for another German bailout. At this rate, you won't need to buy decorative moldings for your house, you'll be able to afford the actual Acropolis.
5. Be grateful that Blackberry Messenger is back online. MNow all the creeps online can start harassing you and sexually propositioning you again. Like Peter Davies…
6. Be grateful that the passing of Steve Jobs may delay the next iPad or iPhone upgrade. It's so hard to keep up…
7. Be grateful Prince Charles and his lovely husband Camilla are coming to visit South Africa. Prince Charles is a champion of the environment and an aesthete. That's why we like him
Let's hope the Proteas give us something to smile about at the Wanderers. God knows when last they made anyone smile. Supporting them became like the loveless marriage of Eva Braun for a while there.