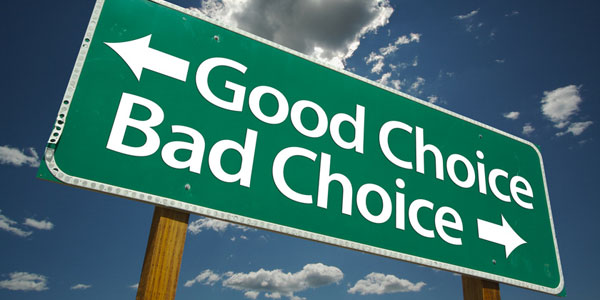 Take Sunday morning, for example: Did you wake up early (at 7h00) to watch the Springboks take on Australia, or sleep in? Did you skip church to watch us take on the first team of our caliber in World Cup 2011? Tough choices, like I said. As an aside for Zane Kirchner (who claimed that it was God's will that he was selected at the last minute and packed off to join the team in 'Zealand), why doesn't God get the blame when the Bokke lose? There's lots of room for amateur philosophy here… Back to the point…Which will you do on Sunday?
The other tough choices we face include this one: Can our rugby commentators, when they're not flashing their private parts to minors in industrial areas like Randburg and using disgusting racial epithets, still add value to the game when we all think we're the experts? I suppose many would say the same about Idols judges and singing – not the bit about flashing the privates, but the part about whether we need their commentary at all… Supersport will soon have to swallow their pride and allow a lying, morally corrupt sociopath to present all their shows. Unfortunately most of our politicians already have more lucrative jobs outside of television. Perhaps Sias being a ginger really is the least of their problems…
Another tough choice is whether or not we allow ageing spiritual people of a peaceful bent to spend time with each other in their twilight years without a paranoid emerging superpower becoming prickly and issuing orders to their lap-dog South African counterparts? The obvious answer is yes, what harm can old men in dresses do? Our own government may have bungled this less-than-diplomatic affair and they may have treated the citizens of this country as stupid infants, but shouldn't our real ire be directed at the Chinese and their super-fragile ego? A word of advice to China: If you want to be thought of as a superpower, getting involved in the guest list of an 80-year-old's birthday is a strange way to show your strength. All you've done is convince me that everything, including your foreign policy, is Fong-Kong.
The last big choice we have is whether we can be called anything but a hypocrite when, in the face of a rough disciplinary hearing, and finding ourselves stricken with a terrible flu, we check in to a private hospital instead of a state one, all the while calling for nationalization. Why not the nationalized health-care option for the champion of nationalization? I say we harvest your organs (the useful ones below the neck, that is), and give them to sick people who need them more. I call that nationalization in action. Think about it, Julius, you need to do your bit for the rest of the populace. Share the wealth, share the spleens.
Choices can be tough. Our President stood up for himself this week at a tame New-Age/SABC breakfast and insisted he was in charge. Perhaps he is. Decisions are still pending on the Public Protector's report on Public Works and the police rental deal; Sicelo Shiceka's 8-month sick leave and alleged misappropriation of funds and the missing R2,3-billion rand the Public Works department seems to have forgotten in the drawer of a desk. The Dalai Lama never got his visa and Susan Shabangu keeps changing her mind very publicly about nationalization. Someone needs to take the wheel… We wait, Sir, for you to make some tough choices.